INES-Ruhengeri celebrated the Feast of St John Paul II, its Patron Saint
On Saturday, 22nd October 2022, INES-Ruhengeri celebrated the Feast of St John Paul II, the Patron Saint of INES-Ruhengeri, Career and Opening Day 2022-2023, under the auspices of Bishop Vincent Harolimana, the Legal Representative and Chancellor of INES-Ruhengeri.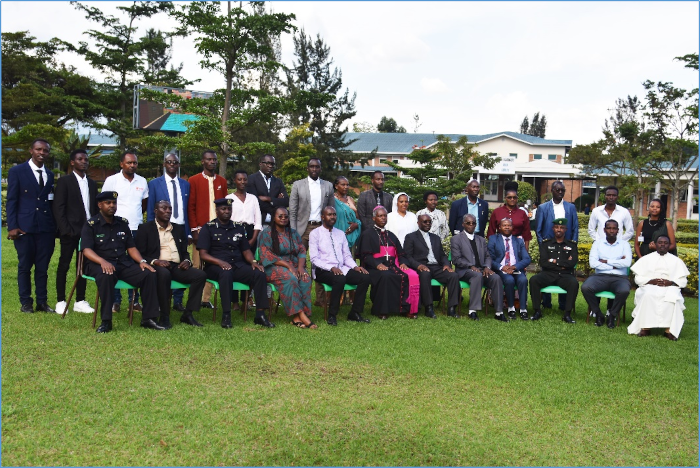 Group photo of the Day (photo/Vedaste)
During this ceremony organized under the theme "Shifting from Paper to Product", a new building block for the Post-graduate program as well as a Statue of St John Paul II were officially inaugurated.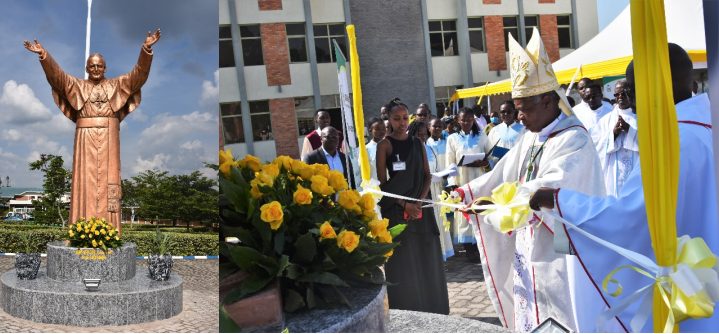 The official inauguration of both Post-graduate building block and Statue of St John Paul II (photo/Vedaste)
In his speech, the Bishop requested students to acquire skills that get results in solving community problems.
"INES-Ruhengeri is committed to ensuring an education that respects diversity in developing the world. Students are encouraged to be active in innovation and creativity, and avoid all kinds of misbehavior", Bishop Vincent Harolimana added.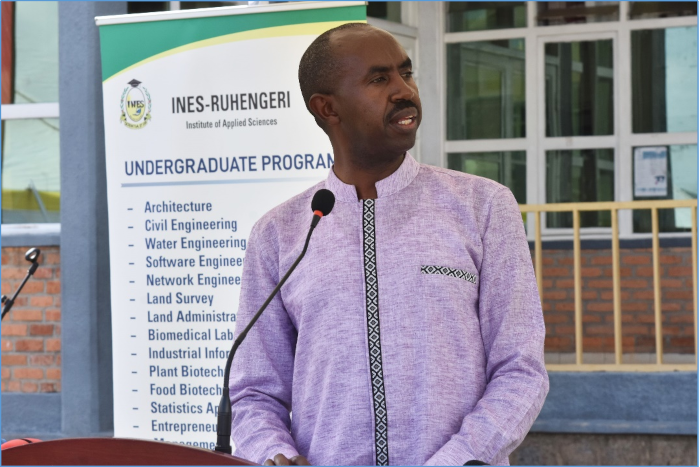 Mr. Karake Ferdinand at the Ceremony (photo/ Vedaste)
Mr. Karake Ferdinand, on behalf of the Governor of Northern Province, requested Lecturers of INES-Ruhengeri to continue providing high-quality education at this Institute of Applied Sciences.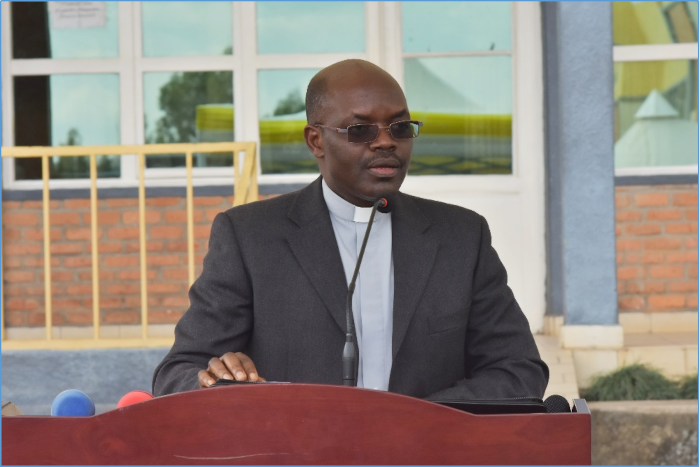 Fr. Dr. Baribeshya Jean Bosco, Vice-Chancellor of INES-Ruhengeri delivering his welcome remarks (Photo/ Vedaste)
The Vice-Chancellor of INES-Ruhengeri said that this Institute has a good will to collaborate with Musanze District to tackle malnutrition problems as well as other community welfare issues.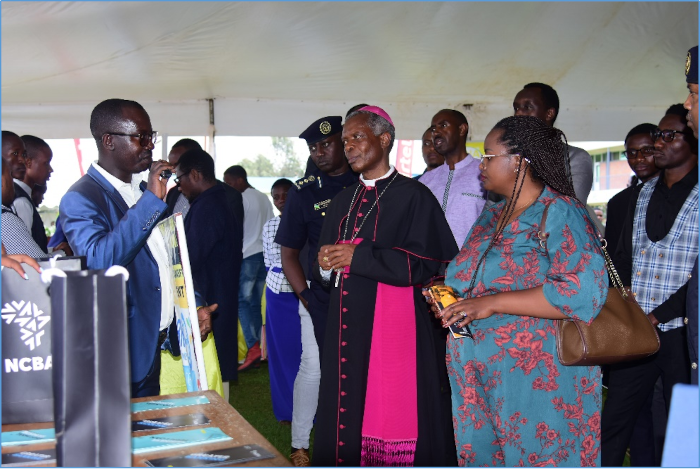 Mr. Bapfakwita Joseph, the Managing Director of IFACOM and Alumni member of INES-Ruhengeri explains how he has created a job instead of being a job seeker (photo/Vedaste)
The ceremony was a great opportunity for INES-Ruhengeri and its partners to meet through career exhibitions and professional talks.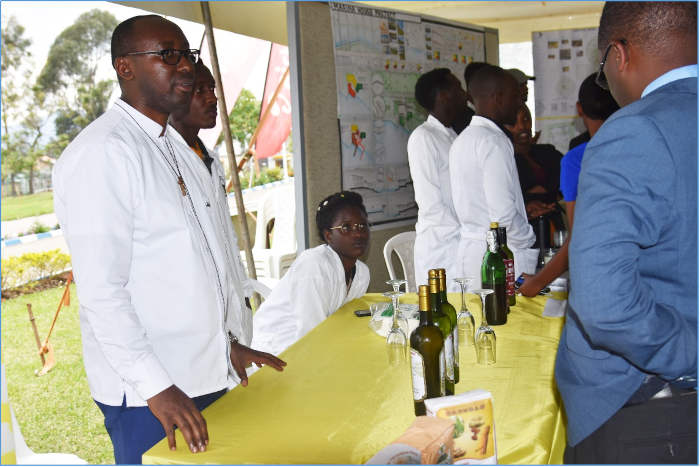 Students presenting their projects and products (photo / Vedaste)
Students presented their projects to employers and professionals to show how ready they are to go on the market while industries had the opportunity to exhibit their products and innovations to link academia and industry. It was also an opportunity for them to get feedback from professionals and to be inspired by their innovations.
For this Academic Year 2022-2023, INES-Ruhengeri has 3664 total students (52.4% males and 47.6% females) for undergraduate and graduate programs. Total graduates churned to the labor market are 9277 by 11th March 2022 (the 13th graduation ceremony). INES-Ruhengeri opened its doors on 17th November 2003.

From 18-27 June 2023, INES-Ruhengeri is hosting the African Mathematical School under the theme: " Mathematics Decisions Sciences and Artificial Intelligence in Digital Economy: Contributions of Women in Mathematics". Around 60 participants are students a

read more

INES-Ruhengeri is calling for applications for the following job vacant positions

read more

About 45 staff of land offices in the City of Kigali were in a training for Land Sector Staff in Kigali on Peaceful Conflict Resolution and Mediation Techniques which took place at Lemigo Hotel.

read more