Department of Statistics Applied to Economy
Dr. Charline UWILINGIYIMANA
Head of the Department
Phone: 0788284814 & +22998653232 (WhatsApp)
Email: ucharline@ines.ac.rw
Department of Statistics Applied to Economy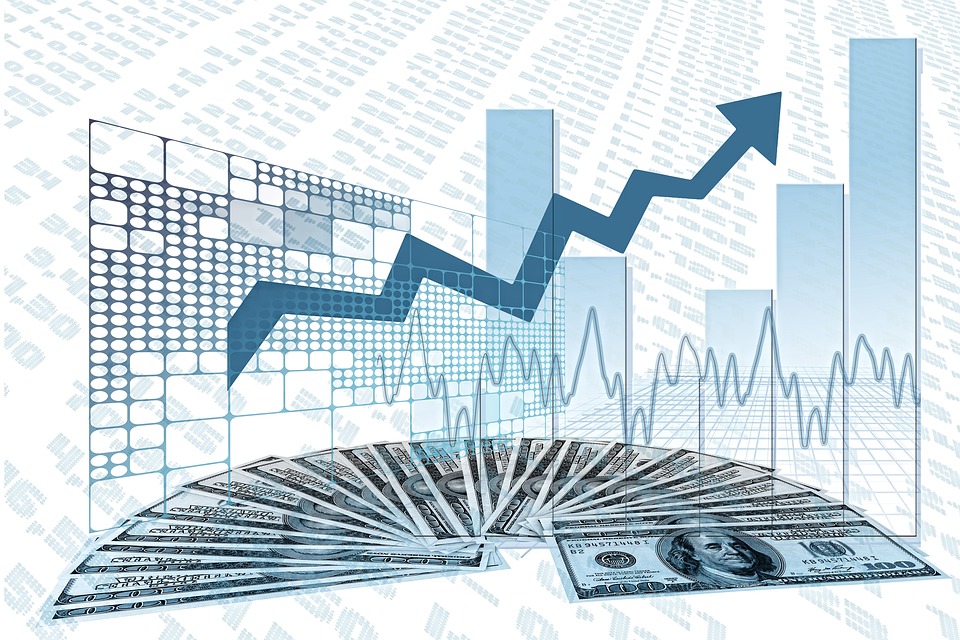 The department of Statistics Applied to Economy is one of six departments of the Faculty of Applied Fundamental Sciences. Currently the department runs a four year program.
Department of Statistics Applied to Economy
Is a joint programme which complements the basic grounding in and applications of statistical techniques which is provided within the economics programme, with a more thorough and rigorous development of statistical principles.
Having successfully completed the program of Bachelors of Science with Honors in Statistics Applied to Economy, you will be developing the following knowledge, skills and attitudes:
Knowledge
Linear Algebra, Calculus and its Applications, Proofs and Problem Solving, Several Variable Calculus and Differential Equations

Microeconomics, Essentials of Econometrics, Linear Statistical Modelling, Statistical Communication Skills, Applications of Econometrics and Applied Macroeconomics.

Economic development, economic analysis and public finance
Skills
Collection, processing, compilation, dissemination, and analysis of economicdata

Use and practical skills in statistical software (Eviews, SPSS, R-studio, Excel, Access, STATA, SAS.. ) to describe socio-economic phenomena and to predict/ forecast their evolution in the future.

Managing surveying activities, writing survey reports and data visualization

Planning, coordinating, and undertaking research.

Managing data base in banks, public and private institutions

Becoming statistical consultant and data analyst

Designing and implementing survey

Effectively communicate economic concepts to scientists in other disciplines and other stakeholders.
Attitude
Self-responsibility, creativity and Solution minded

accuracy, team-work and independency

Honest, Humility and Sociability
Entry profile
Diploma either in any option that has Mathematics in its combinations with at least 2 principal passes or Diploma in any option where Mathematics is taught at least 3 hours per week with also at least 2 principal passes.
Where will you study?
Teaching takes place across the campus (DALTON, POISSON, KEPLER…) you will have access to University's library (Both physical library and digital library-Scholar Vox) and computer labs.
How will you learn?
Courses are taught through a combination of lectures, seminars, tutorials, workshops and web-based learning, we have very competitive lecturers and experienced
How will you be assessed?
You will be assessed by Continuous assessment tests, exams, coursework, project reports, internship reports and presentations. In your last year you will complete a dissertation.
Career opportunities
Our graduates are highly regarded by employers.
The skills you learn during your programme will equip you for careers in Statistics, Economics, accountancy, business, management and consultancy, NGOs or government departments.
Many previous graduates have entered the Government sector, Banking sector, finance sector and Transport sector.
Places where our graduates are working
NISR (Department of economic statistics, Statistical methods, Research and publication department, Social and demographic Statistics department), BNR (Statistics department), Banks (Banque populaire du Rwanda, EQUITY Bank), Government institutions (LODA, RSSB, Executive of Districts, Data managers in Districts …), RRA (Planning and research department, Finance department), Ministries (MINECOFIN, MINEACOM…)
Courses:
Level I
Module Code

Module title

Module content

Credits

LAN 111

Languages I

Oral communication in English

Technique d'expression orale et écrite

10

PHI 112

Philosophical Studies

Introduction to Philosophy

Ethics and Rwandese Culture

10

RES 113

Research Skills

Introduction to ICT

Research Methods

15

ANA 114

Analysis I

10

ALG 115

Algebra

Linear Algebra

Analytical Geometry

15

STA 121

Descriptive Statistics

Descriptive Statistics

History of Statistics

20

ENS 122

Enumerator Skills

Enumerator Skills

Public Statistics

10

ECO 123

Principles of Economics

Introduction to microeconomics

Introduction to macroeconomics

20

ACC 124

Accounting I

10

Total

120
Level II
Module Code

Module title

Module content

Credits

LAN 211

Languages II

Oral communication in English

Technique d'expression orale et écrite

10

MAT 212

Analysis II

Functions of Several Variables

Function of Complex variables

Ordinary differential Equations

20

PRO 213

Probability

Probability Theory

Probability Distributions

20

ENT 214

Entrepreneurship

10

DEM 221

Introduction to Demography

Introduction to Demography

GIS

20

ACC 222

Accounting II

10

ECO 223

Economics

Microeconomics

Macroeconomics

Geo-economics

20

ICT 224

Computer I

10

120

Total

General average
Level III & IV
Module Code

Module title

Module content

Credits

MAT 311

Operation Research

· Operational Research I

· Numerical Analysis

10

STAT 312

Inferential Statistics

· Inferential Statistics

10

SAM 313

Sampling

· Sampling Methods

· Survey Skills and Techniques

· Conception and Practice of Survey

20

RMS 314

Research Methodology

· Research Methodology

10

ACC 315

Accounting III

· National Accounting

10

AST 421

Applied Statistics

· Social Statistics

· Economic Statistics

20

ICT 422

Computer II

· Statistical Software (SPSS, Excel, TORA, EViews, STATA)

· Statistical Practical II

15

ECT 423

Econometrics

· Econometrics I

· Econometrics II

15

INT 424

Internship

· Internship

10

Total

120

General average
Level V
Module Code

Module title

Module content

Credits

PFI 511

Public Finance

· Public Finance

· Projects Analysis and Planning

10

GRD 512

Growth and Development

· Economic Development

· International Economics

· Project Design, Monitoring and Evaluation

20

STA 513

Statistics IV

· Data Analysis

· Time Series

· Operational Research II

20

ECO 514

Economics III

· Macroeconomic Models

· Labor Economics

10

MAN 521

Management

· Management

· Financial Mathematics

· Project management

10

ECO 522

Economics IV

· Advanced Macroeconomics

· Current Economic Analysis

10

INT 523

Internship

· Internship

20

DIS 524

Dissertation

· Dissertation

20

MOE 525

Monetary Economics

· Money and Banking

· Financial Management

No Creditable

PRB 526

Professional Behaviour

· Introduction to the law

· General sociology

· Statistical deontology

No Creditable

Total

120

General average



Degree awards
At the completion of accredited courses, the graduates are awarded an Bachelors in Statistics Applied to Economy.
Other short courses
In accordance with the policy of the Rwandan government and the real need of reliable statistics the Department with its stakeholders will organize workshops, training, short courses for workers from public and private institutions in order to improve on the quality of statistics in the country.