Department of French and English
NIZEYIMANA Laurent
Head of Department
Phone: 0783624338
Email: nizeyimana2001@yahoo.co.uk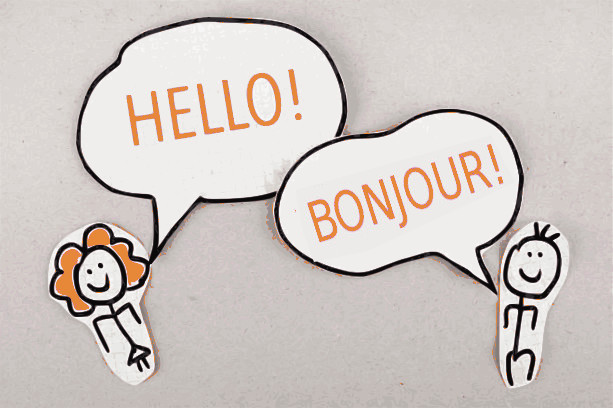 1. Overall Objectives of the Department of French and English
• To train highly-qualified Teachers by providing them with in depth knowledge and practice of English and French systems, cultures, communication functions.
• To reinforce research and entrepreneurship in the area of language learning by setting up language learning centres in the community to foster national and international communication competence and performance.
2. Entry requirements
The French-English-Education Department enrols holders of secondary school certificates from the following specializations/orientations: language combinations, Teacher Training College, Humanities and Social Sciences, Secretariat, etc.
3. Awards, Degrees and Training Length
Upon completion of their studies, students in the Department of French-English- Education are awarded the Bachelor's Degree of Arts with Honours with specialization in French-English Education. To get this qualification, the student must have covered all the modules delivered in 5 levels.
4. Career openings
Upon completion of their studies, graduates from the Department of French-English with Education are competent and capable of teaching English and French in secondary schools and language centres. These competent and perfect bilinguals are also able to be successful in the areas of editing, interpersonal and mass communication, literary writing and criticism just to name a few.
Level I
Module& Code
Teaching Units
Credits
Total Hours
Face to face
Self study
Sem
Level
Communication Skills
COS101
Oral Communication Skills in English
Mass Communication
10
100
65
35
1
1
Intro. To English language and Linguistics
ENG101
Grammar of English
Phonetics and Phonology of English
General Linguistics
20
200
130
70
1
1
Intro. à la langue Française
FRA101
Techniques d'Expression Oral et Ecrite en Français
Phonétique et phonologie du français
Grammaire française
20
200
130
70
1
1
ICT and Research skills
IRS101
Introduction to computer
Introduction to research
10
100
65
35
1
1
Overview of world literature
ENG102
Introduction to literary genres
Introduction To literary texts (drama, poetry..)
10
100
65
35
2
1
Panorama de la littérature française
FRA102
Littérature française du 16e au 20e siècle
Séminaire des textes littéraires
10
100
65
35
2
1
Foundations of education
EDC101
History of education
Introduction to psychology
General Didactics
15
150
97.5
52.5
2
1
Educational orientations
EDC102
Guidance and Counseling in education
Comparative education
Special needs education
15
150
97.5
25.5
2
1
Philosophical and anthropological studies
PAS101
Social anthropology
Introduction to philosophy and ethics
10
100
65
35
2
1
Total number of modules : 9
20
120
1200
780
420
Level II
Module& Code
Teaching Units
Credits
Total Hours
Face to face
Self study
Sem
Level
Language Skills Development
ENG 201
Reading
Writing (Composition)
15
150
97.5
52.5
1
2
Language Contrastive Studies
ENG 202
Comparative Linguistics
Translation
10
100
65
35
1
2
Langue Française et institutions
FRA 201
History of French Language
History of Literary Institutions
20
200
130
70
1
2
Introduction to Cognitive Studies
EDC 201
Educational Psychology
Developmental psychology
15
150
97.5
52.5
1
2
English Literature
ENG 203
British Literature
Commonwealth Literature
American Literature
15
150
92.5
52.5
2
2
Grammaire et expression française approfondies
FRA 202
TEOEF Approfondi
Grammaire Française Approfondie
20
200
130
70
2
2
Educational Evaluation
EDC 202
Educational Measurement and Evaluation
Education Research Methods
Statistics
15
150
92.5
52.5
2
2
Educational Planning and technology
EDC 203
Curriculum Theory and development
Educational Technology
10
100
65
35
2
2
Total number of modules : 8
17
120
1200
780
420
Levels Three and Four
Major: English
Module& Code
Teaching Units
Credits
Total Hours
Face to face
Self study
Sem
Level
English Language Structure
ENG301
Morphology of English
Syntax of English
15
150
92.5
52.5
1
3
Applied Linguistics
ENG302
Theories of language acquisition and learning
Psycholinguistics
Literature in foreign language teaching
15
150
92.5
52.5
1
3
Structure de la langue francaise
FRA 301
Lexicologie et terminologies du français
Syntaxe du français
15
150
92.5
52.5
1
3
Educational Policy
EDC 301
Educational Leadership and management
Economics of Education
Philosophy of Education
15
150
92.5
52.5
1
3
Language and Society
ENG 303
linguistic theories and schools
Sociolinguistics
15
150
97.5
52.5
2
4
Meaning and Use of Language
ENG 304
Semantics
Pragmatics
Discourse Analysis
15
150
97.5
52.5
2
4
Sens et Usage de la langue française
FRA 303
Sémantique
Sémiotique
Pragmatique
15
150
92.5
52.5
2
4
English Language Teaching Methodology
EDC 302
Approaches, methods and techniques
Teaching receptive and productive skills
15
150
92.5
52.5
2
4
Total number of modules : 8
20
120
1200
780
420
Major: French
Module& Code
Teaching Units
Credits
Total Hours
Face to face
Self study
Sem
Level
Structure de la langue francaise
FRA 301
Lexicologie et terminologies du français
Syntaxe du français
15
150
92.5
52.5
1
3
Littérature française et francophone
FRA 302
Littérature française
Littérature francophone
15
150
92.5
52.5
1
3
English Language structure
ENG 301
Morphology of English
Syntax of English
15
150
92.5
52.5
1
3
Educational Policy
EDC 301
Educational Leadership and management
Economics of Education
Philosophy of Education
15
150
92.5
52.5
1
3
Sens et Usage de la langue française
FRA 303
Sémantique
Sémiotique
Pragmatique
15
150
97.5
52.5
2
4
Etude des genres littéraires
FRA 304
Le roman
Le théâtre
La poésie
La paralittérature
15
150
97.5
52.5
2
4
Meaning and Use of Language
ENG 304
Semantics
Pragmatics
Discourse Analysis
15
150
92.5
52.5
2
4
Didactique du français
EDC 302
Enseignement et apprentissage du français
Méthodes et procédés du français
Courants didactiques du français
15
150
92.5
52.5
2
4
Total number of modules : 8
20
120
1200
780
420
Level Five
| | | | | | | | |
| --- | --- | --- | --- | --- | --- | --- | --- |
| Module& Code | Teaching Units | Credits | Total Hours | Face to face | Self study | Sem | Level |
| FIVE | Internship + Dissertation | 120 | 200 | | | | 5 |