Department of Civil Engineering
Dr. TWIZERE Moussa
Head of Department
Phone: 0727125314
Email: cen@ines.ac.rw
Entry profile

One of the missions of INES-Ruhengeri is to train students in applied sciences. In the aim of strengthening capacity building in polytechnic domains and after benchmarking with different programs offered in other European, American and African universities, INES- Ruhengeri wants to start the training programme of Civil Engineers who can be competitive nationally, regionally and internationally.
As Civil Engineers are internationally recognized as tough mathematics and physics users, candidates for civil engineering department at INES-Ruhengeri must be laureates from secondary schools who have done at least six hours of mathematics and four hours of physics in the all three years of second cycle of secondary schools with moderates or high knowledge in both French and English. He/she must pass at test of mathematics and physics before being admitted in the department.
Exit profile and number of years and Degree awards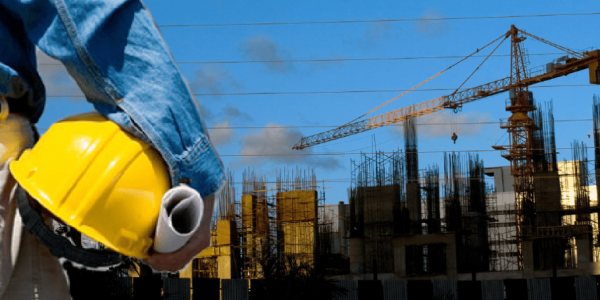 The Department of civil engineering has developed a program covering four (4) years of undergraduate courses for students to successfully complete the Civil Engineering program. The first two years cover the general sciences (Math, chemistry, and physics) and basic engineering courses that students will need to complete the civil engineering programme. The Department defined the profile of the graduate in Civil Engineering as the following:
1. The graduate engineer will work in project design, i.e. in the initial conception and design of civil engineering projects.
2. He/she will work towards improving existing techniques and developing appropriated technologies nationally, regionally and globally.
3. He/she will be versatile in the domain of civil engineering and will be able to design and mange construction projects, bridges, highways and hydraulics. He will be able to easily specialize according to market needs and demands.
4. He/she will be competitive, nationally and internationally.
5. He/she will go on to pursuing graduate studies such as a doctorate degree.
Programme structure
Modules to be covered for the Bachelor of Civil Engineering Program

Year: 1, Level: 8, Semester: 1

Credits

LAN 8101

Languages I

0

CIT 8102

Basics of Computer Literacy (BCL)

0

CIT 8103

Computer Programming

10

MAT 8104

Engineering Mathematics I

10

CHE 8105

Engineering Chemistry

15

PHY 8106

Engineering Physics

15

CEN 8107

Engineering Drawing I

10

60

Year: 1, Level: 8, Semester: 2

Credits

LAN 8208

Languages II

0

MAT 8209

Engineering Mathematics II

10

CEN 8210

Engineering Geology

10

CEN 8211

Building Materials

10

CEN 8212

Engineering Drawing II

10

CEN 8213

Engineering Mechanics

10

CEN 8214

Workshop Technology (Masonry, Carpentry, Appropriate Technology & Electrical)

10

60

Year: 2, Level: 8, Semester: 3

Credits

MAT 8315

Engineering Mathematics III

10

CEN 8316

Building Construction & Services

10

CEN 8317

Fluid Mechanics

10

CEN 8318

Strength of Materials

10

CEN 8319

Engineering Surveying I

10

CEN 8320

Construction Technology

10

60

Year: 2, Level: 8, Semester: 4

Credits

MAT 8421

Engineering Mathematics IV

10

PHY 8422

Basics of Electrical Engineering

10

CEN 8423

Concrete Technology

10

CEN 8424

Structural Analysis I

10

CEN 8425

Engineering Surveying II

10

CEN 8426

Introduction to GIS & RS

10

CEN 8427

Surveying Camp (2 weeks)

5

CEN 8428

Industrial attachment I (8 weeks)

5

70

Year: 3, Level: 8, Semester: 5

Credits

CEN 8529

Engineering Hydrology

10

CEN 8530

Environmental Engineering

10

CEN 8531

Soil Mechanics

10

CEN 8532

Highway Engineering

10

CEN 8533

Structural Analysis II

10

CEN 8534

Reinforced Concrete Design I

10

60

Year: 3, Level: 8, Semester: 6

Credits

CEN 8635

Irrigation & Drainage Engineering

15

CEN 8636

Computer Aided Building Drawing

10

CEN 8637

Foundation Engineering

10

CEN 8638

Transportation Engineering I

10

CEN 8639

Reinforced Concrete Design II

10

CEN 8640

Industrial Attachment II (8 weeks)

5

60

Year: 4, Level: 8, Semester: 7

Credits

REM 8741

Research Methodology

10

CEN 8742

Sanitary Engineering

10

CEN 8743

Design of Steel & Timber Structures

10

CEN 8744

Bridge Engineering

10

CEN 8745

Estimating & Costing

10

CEN 8746

Transportation Engineering II

10

60

Year: 4, Level: 8, Semester: 8

Credits

CEN 8847

Construction Management

10

CEN 8848

Entrepreneurship and Management Skills for Civil Engineers (EMSCE)

10

CEN 8849

Engineering Ethics & Professional Conduct

5

CEN 88**

Elective Modules

15

CEN 8858

Project Work

20

60

Elective modules

Credits

CEN 8850

Airport & Railway Engineering

5

CEN 8851

Prestressed Concrete

5

CEN 8852

Ground Improvement Techniques Soil

5

CEN 8853

Advanced Concrete Design

5

CEN 8854

Industrial Structures

5

CEN 8855

Prefabricated Structures

5

CEN 8856

Computer Analysis of Sturctures

5

CEN 8857

Software Application in Civil Engineering

5

Total Credits for the program

490

Practical Works

1

Physics lab

2

Chemistry lab

3

Training Workshop

4

Strength of Materials lab

5

Soil Mechanics lab

6

Structural Engineering lab

7

Environmental Engineering lab

8

Water Resources Engineering lab

9

Mechanics lab

10

Computer Aided drafting lab

11

Surveying lab

12

GIS & RS lab