INES-Ruhengeri to host the 13th AARSE International Conference in October 2022
On Friday, 9th September 2022, INES-Ruhengeri, the Institute of Applied Sciences organized a breakfast meeting at Park Inn Hotel, in Kigali. It was with the aim to brief various institutions (public and private) about the 13th AARSE International Conference which will take place at Kigali Conference and Exhibition Village (KCEV), from 24th to 28th of October 2022.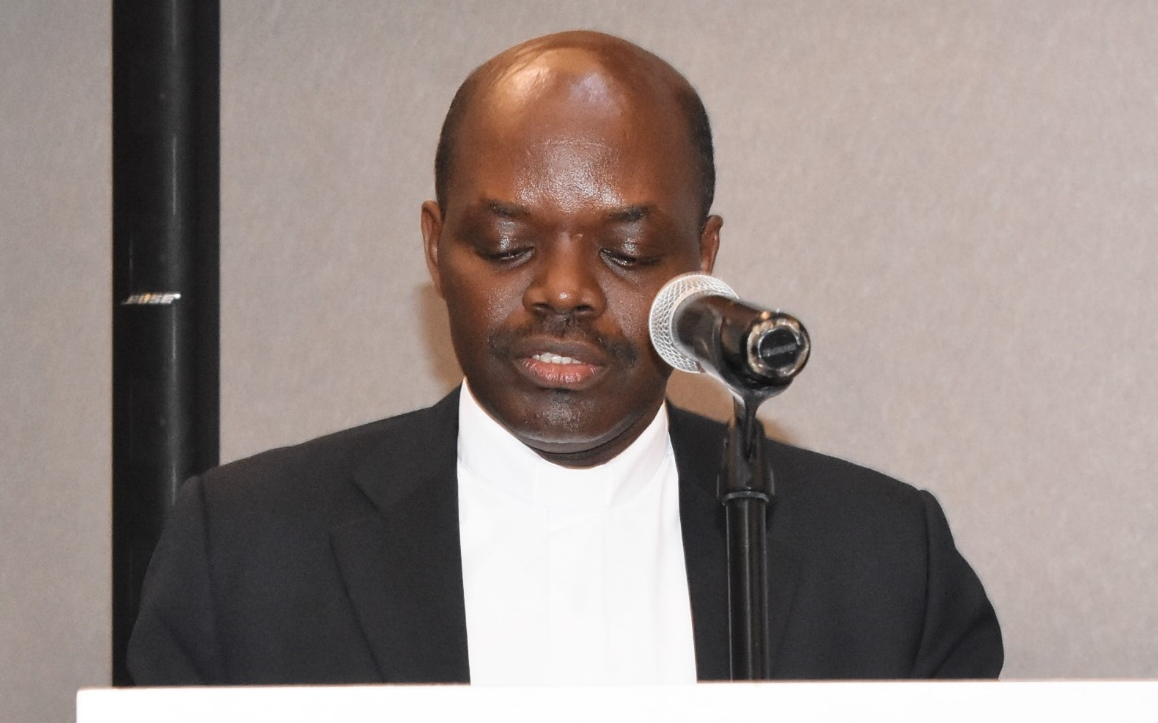 Fr. Dr. Jean Bosco Baribeshya, Vice-Chancellor of INES-Ruhengeri delivering his speech (photo/Vedaste)
"This conference under the theme Space and geospatial technologies for the Africa we want will be a major event in the African and international community of Earth observation and geo-spatial information science in 2022. It is being organized by the African Association of Remote Sensing of the Environment (AARSE) and the 'Institut d'Enseignement Supérieur de Ruhengeri' (INES-Ruhengeri)", Fr. Dr. Jean Bosco Baribeshya, Vice-Chancellor of INES-Ruhengeri told to the participants of Friday's breakfast meeting.

Fr. Dr. Jean Bosco Baribeshya, continued by saying that the main objective of AARSE 2022 is to bring together scholars and professionals from the African and international communities to present the latest achievements, discuss challenges and share experiences in space and geospatial technologies. He called upon various institutions to join hands with INES-Ruhengeri in fine turning the preparations for the AARSE 2022 Conference.
The conference program will feature keynote speeches delivered by leading policymakers, and scholars, technical sessions with reports of the latest research outcomes, and discussion sessions on operational topics such as capacity building, Spatial Data Infrastructure (SDI), space policy, programs, and projects, as well as commercial exhibitions showing latest products and services in remote sensing and geospatial information technologies.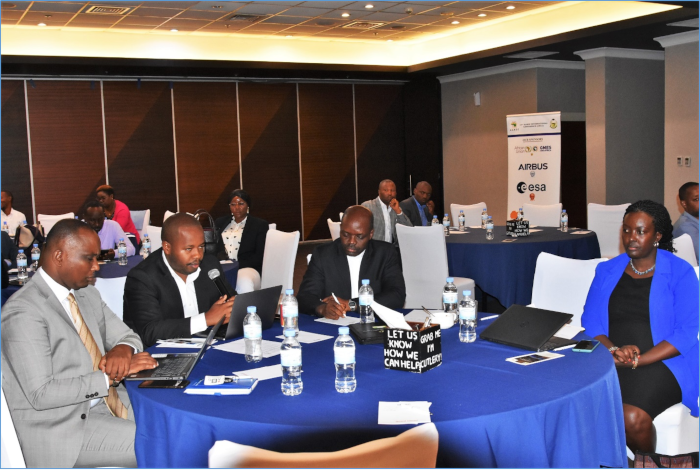 Participants discussing on the good organization of the AARSE Conference (photo/Vedaste)
During an open discussion session, the participants congratulated INES-Ruhengeri for not only inviting them to the breakfast meeting but essentially for hosting the 13th AARSE International conference. They got an opportunity to provide some advice and pledged that their institutions will join hands with INES- Ruhengeri in order to have a successful conference.
AARSE is a non-political scientific organization. Its primary objective is to increase the awareness of African governments and their institutions, the private sector and society at large about the empowering and enhancing benefits of developing, applying, and responsibly utilizing the products and services of Earth Observation Systems and Geo-Information Technology.
For more information about the registration, participation fees, and paper presentation, kindly visit www.aarse2022.org
On Monday, 3rd February 2023, a kick-off meeting for the Growing Rwanda Energy Awareness Through Higher Education (GREATER) project was held at INES-Ruhengeri gathering together over 50 participants from different partner higher learning institutions and

read more

On Thursday, 15th December 2022, INES-Ruhengeri, the Institute of Applied Sciences, was celebrating the 14th graduation of 889 including 18 graduates in the master's program

read more

Ornella Tumukunde was crowned Miss Bright INES succeeding UMUTONI Adeline, the previous one who was voted in 2019. For the first time, Mister Bright INES was voted: Mr. Vero Daniel Bagumako.

read more