Why do CIC Muramba students want to pursue their studies at INES-Ruhengeri?
On Tuesday, 19th July 2022, INES-Ruhengeri received 82 students of S6 level from the "College de l'Immaculée Conception - CIC Muramba" and they visited several laboratories which are well equipped. CIC Muramba is a Secondary School that is located in the Western Province of Rwanda, Ngororero District, Matyazo Sector.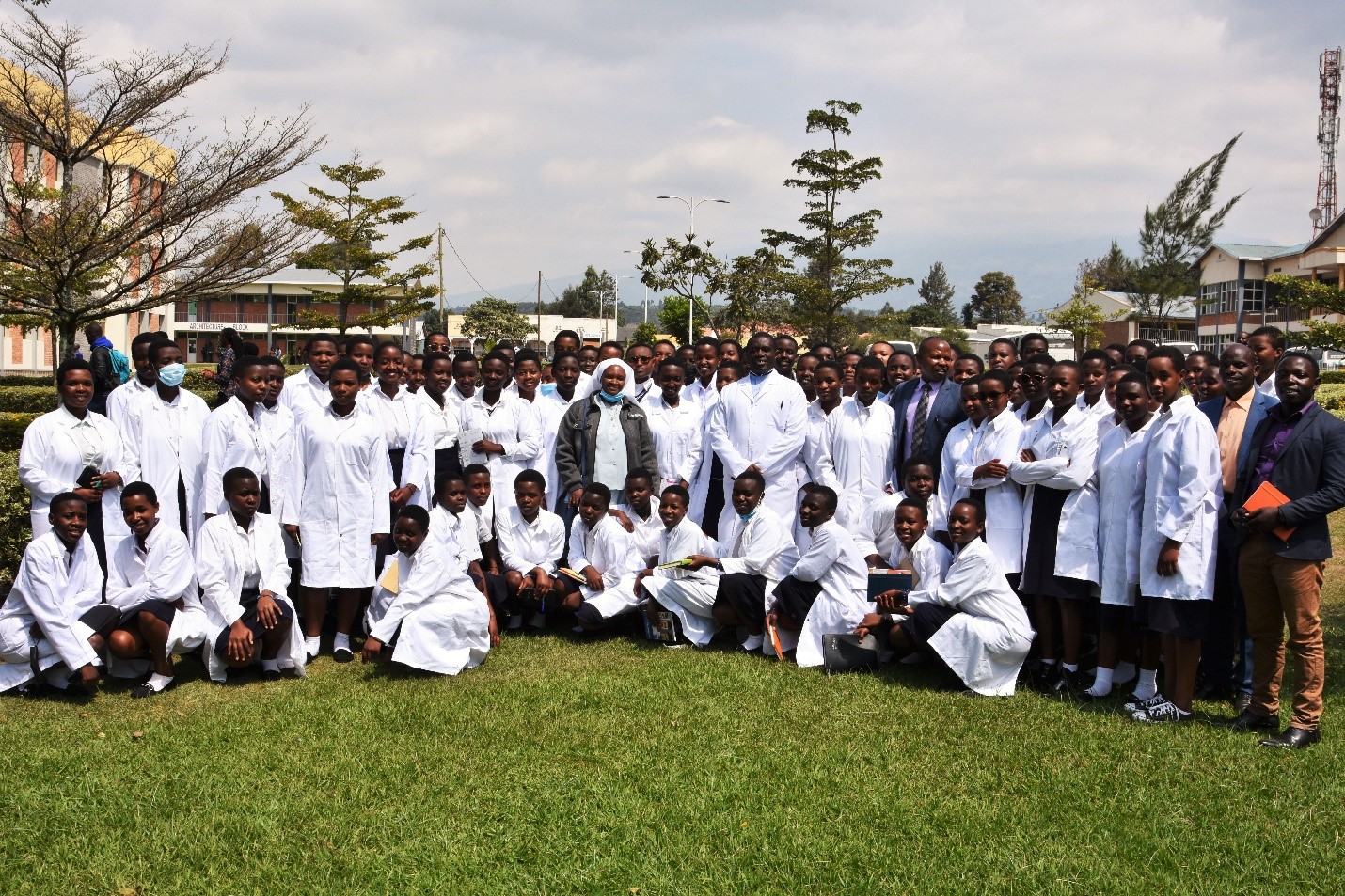 The visitor's group photo with INES Managers (photo/ Vedaste)
The teachers and students from the CIC Muramba appreciated the warm welcome to INES-Ruhengeri as well as the fruitful explanations that they got from INES Staff.

"You should be aware of the 3 Ps for success: Precision, Passion, and Patience", underlined Fr. Dr. Fabien Hagenimana while he was welcoming the visitors. He briefed them about INES-Ruhengeri's historical background, and its programs including undergraduate courses, post-graduate programs, and short courses. He said that a student has to precisely choose what he or she would like to study at the university level. Then, with hard work due to professional passion and patience, the results will be effective.
During the visit, students got the opportunity to witness how theories learned at school are put into practice. They visited the laboratories of biomedical sciences, civil engineering, water engineering, software engineering, plant biotechnology, food biotechnology, electronical workshop and physics laboratory, and some others.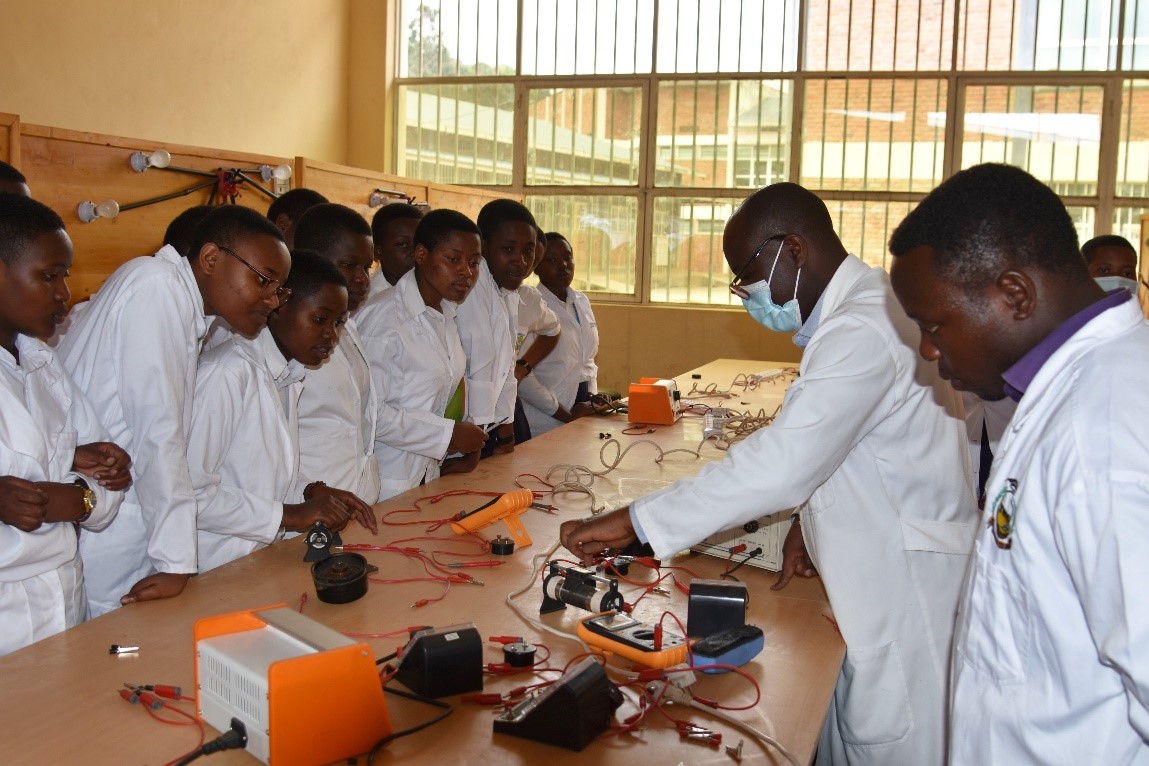 Demonstration at electronical workshop and physics laboratory (photo/Vedaste)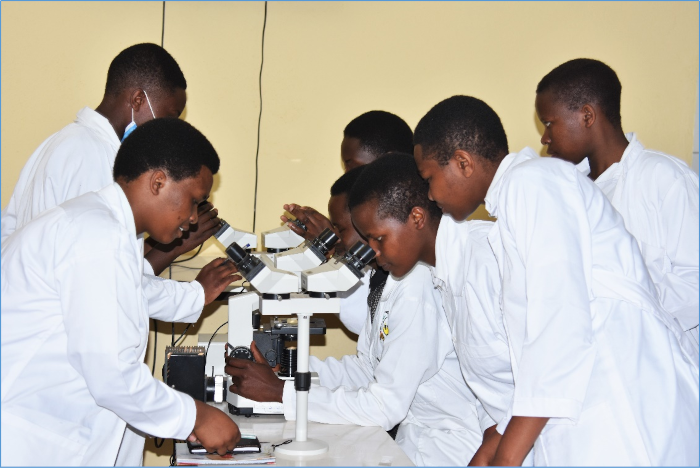 Experimentation in Histopathology laboratory (photo/Vedaste)

"I am happy due to the warm welcome we received, explanations, and experimentation in various well-equipped laboratories that can help students to increase their skills. The public should know that INES-Ruhengeri offers a quality education indeed", mentioned Mr. Niyonzima Celestin, Team Leader and Teacher of Biology at CIC Muramba.


The students expressed their impressions and their will to join INES-Ruhengeri in the future as they are all at the S6 level.

"I thank all INES Staff members for their customer care. I appreciated the laboratories and machines that are available here. I wish to be here next year", Ms. Shemaryimana Anne, a student in S6 PCB.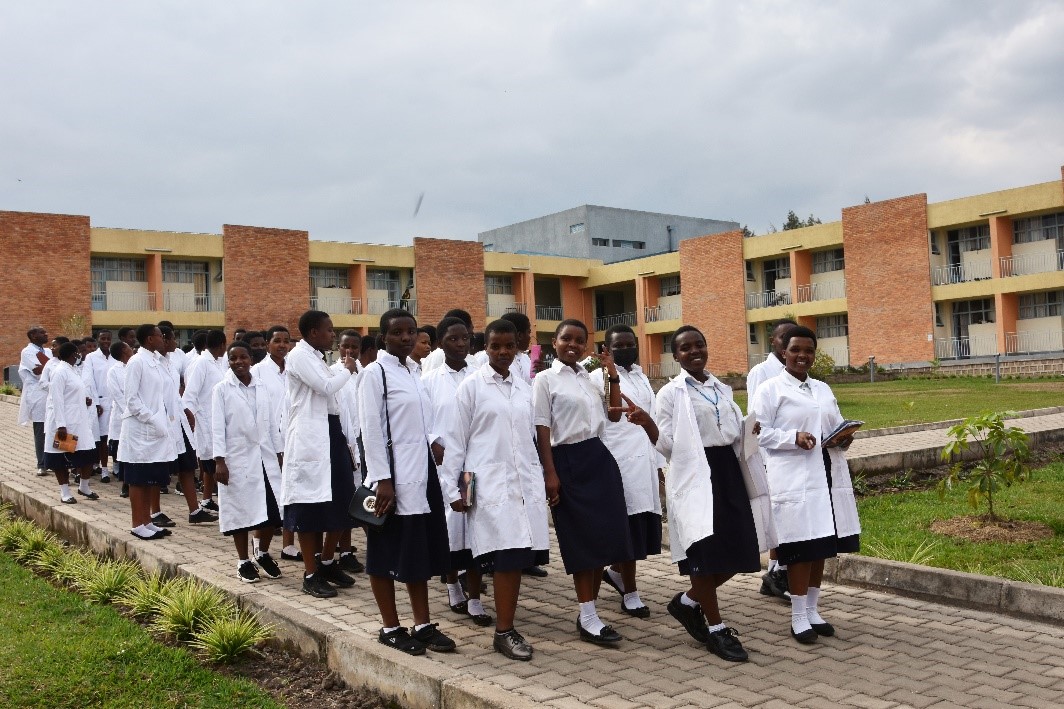 CIC Muramba students visiting the girls' hostel at INES-Ruhengeri (photo/Vedaste)

"We came here with a purpose of looking at how what we study in theory is practiced. So, I am happy to see different laboratories. We got a clear explanation of biology, physics, and even instruments used in land surveys. I have a will to join this Institute of Applied Sciences", expressed Ms. Vestine Uzabisugi, a student in S6 PCB.

The project of creating INES-Ruhengeri was built on three pillars: to build signs of hope, to contribute to unity and reconciliation, and to contribute to sustainable development. Currently, INES-Ruhengeri has 3649 students among them 219 are international students for undergraduate and graduate programs.
About 45 staff of land offices in the City of Kigali were in a training for Land Sector Staff in Kigali on Peaceful Conflict Resolution and Mediation Techniques which took place at Lemigo Hotel.

read more

On Thursday, 15th December 2022, INES-Ruhengeri, the Institute of Applied Sciences, was celebrating the 14th graduation of 889 including 18 graduates in the master's program

read more

Memorandum of Agreement for education promotion was signed between INES-Ruhengeri and Direct Aid Rwanda Office

read more