Profile: NKERABIGWI Placide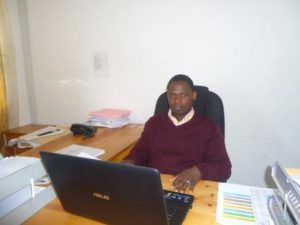 NKERABIGWI Placide holds a Master's degree in Geomatics and Geometrology from University of Liège, Belgium; and Bachelor's degree of Civil Engineering from National University of Rwanda (NUR). He is currently the Assistant lecturer at INES-Ruhengeri in Land survey department, teaching the modules of Surveying and Engineering surveying in undergraduate program.
He has a good professional experience in conducting geomatics and civil engineering related projects and activities. His current interests of research are mainly oriented in GIS design, Urban planning and land management. Furthermore, he supervises students' research projects and is currently Head of the department of land survey at INES-Ruhengeri.
E-mail: nkerplac@yahoo.fr;
Tel:+250 788 87 28 63.