Profile: Eng. SIBOMANA Pascal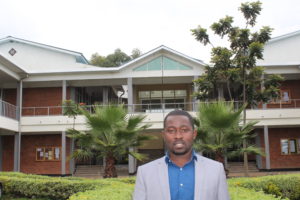 Pascal SIBOMANA holds master's degree in water and environmental engineering from International Institute for Water and Environmental Engineering (2iE), option of Infrastructure and Hydraulic Networks, Burkina Faso. He is currently assistant lecturer in civil engineering department at INES-Ruhengeri, teaching the modules of Fluid mechanics and Appropriate Sanitation Technology.

In addition, he is the Head of department of Civil engineering. Actually, he is a Local Project Coordinator for the project entitled "Strengthening Education for Agriculture Development" called SEAD Project in short. He supervises the students 'final year research project in both department Civil Engineering and Land Survey. Furthermore, he has been involved in design and supervision of water supply systems, irrigation schemes, and in hydrological studies.
Email: sibopasca2l@gmail.com;
Tel: +250784445310.