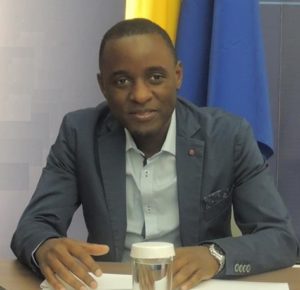 Pacifique Ndishimye holds an MSc in Biomedical Sciences, PhD in Life Sciences & Health Technologies, Postgraduate Certificate in Learning and Teaching in Higher Education, and is currently completing a Clinical Research Postdoctoral Fellowship. He is lecturer of Biomedical Sciences and is actively involved in supervising Bachelor and Master theses, including mentoring students in clinical research methodologies and medical writing.
Dr. Ndishimye has many peer-reviewed papers and projects either presented or published. He is also a reviewer for numerous scientific conferences, journals and research grant bodies. He has acquired valuable professional experience in conducting medical related projects and activities and his current research mainly concerns investigating the role of Regulatory T cells (Tregs) in infection, such as Tuberculosis (TB).
Recent publications include papers on clinical and biological parameters associated with Tuberculosis in patients from Romania, a country with the highest incidence and prevalence of TB in the European Union.
E-mail: ndipac@gmail.com;
Tel: +250 789186393.