Profile: Dr HABYARIMANA Thierry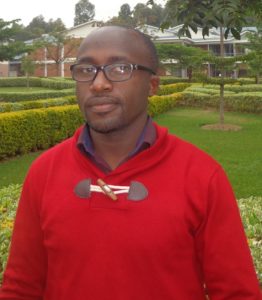 Dr Thierry Habyarimana has completed his PhD in Molecular Oncology from Mohammed V University, Rabat, Morocco after completing a Specialized Master's degree in Life & Health Sciences & Technologies from the same University.
He is a lecturer and the Head of Department of Biomedical Laboratory Sciences at INES-Ruhengeri, an Institute of Applied Sciences in Rwanda. His research and publications are centered on Genetics and Infectious Risk Factors of Cancer and are published in reputed journals.
Email: h.thierry@ines.ac.rw
Tel: +250783025850.