Profile: BIRARO Mireille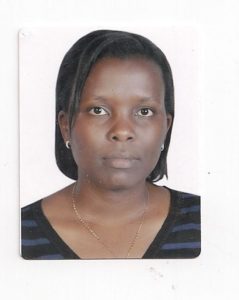 Ms. Mireille BIRARO holds a Master of Science Degree in Land Administration from the University of Twente in The Netherlands; a Bachelor of Science in Geography, with specialization in Urban and Regional Planning from the University of Rwanda; and A2 level in Pedagogy from Lycée Notre Dame de Cîteaux in Rwanda.
She has more than 5 years of experience in Land Administration (starting from 2009 with the Land Tenure Regularization program in Rwanda) and 4 years in teaching (1 year in primary school and 3 years in University).
From 2014 to date, she works as Assistant Lecturer and researcher in the department of Land Administration and Management at INES Ruhengeri. Apart from teaching land related courses (introduction to land administration, land information systems, land reform and land development), she is also involved in different land administration researches.
You can contact her on +250788494570 or +230727125236; the email is biraro.mireille@ines.ac.rw or biraro.mireille@gmail.com