Profile: RUKUNDO Eraste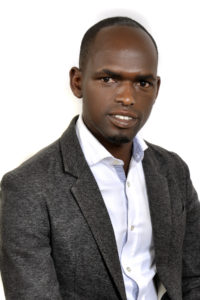 RUKUNDO Eraste is an IT specialist with over eight years of professional experience in teaching different courses in different Universities, developing and managing an academic Information System that delivers academic services and e-learning platforms.
Currently, he is responsible for the SMART Campus Project at the Institut d'Enséignement Supérieur de Ruhengeri (INES-Ruhengeri), Rwanda and Assistant Lecturer in Computer Science, Faculty of Applied Fundamental Sciences at INES-Ruhengeri, where he lectures Computer Science Courses.
He holds a Master of Science in Internet Systems received in 2014 from Kigali Independent University, a Post Graduate Certificate on Teaching & Learning in Higher Education received in 2013 from KIGALI Institute of education and a bachelor's degree in Computer Science and systems received in 2012 from National University of Rwanda.
In his work records, RUKUNDO Eraste has been in teaching services since 2011. He started as a secondary teacher where he teaches programming courses after he became a tutorial Assistant and Website & database Manager at the University of technology and arts of BYUMBA- UTAB, became an assistant lecturer in 2014 in the same university. He has also been involved in setting up and managing e-learning platform for that university.
He also served KIBOGORA Polytechnic as IT programmer where he developed and managed the University management information system and set up its e-learning platform (Moodle) from 2017 to 2019.
Email: eraste.rukundo@ines.ac.rw
Tel: +250 788 654 393