Profile: HABIMANA Jean Pierre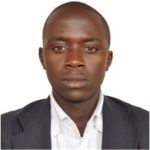 Jean Pierre HABIMANA is a Bachelor's degree holder in Land Survey from INES-RUHENGERI (2010-2016). He worked with different National and International Companies in related domains of Land Surveying (Roads construction, sBuildings setting-out, Hydropower Projects construction, Cadastral Surveying, Water Treatment Plant Construction,…) from 2013-2017 as field Surveyor and CAD Operator. He is currently TUTORIAL ASSISTANT in Land Survey department at INES-RUHENGERI from April 2017 up to date. His assistance in Lecturing is focused on GIS, Remote Sensing, Engineering Surveying, Geospatial measurement & Details Mapping and any other modules related to surveying practicals and software (GIS, Erdas Imagine, AutoCAD).
Email:habimunyankirire@gmail.com;
Tel: (+250)788669772, (+250)785859114.