Profile: Dr.IZERE Cedrick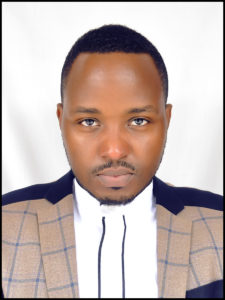 Dr. IZERE Cedrick is a doctoral candidate in the faculty of health sciences, department of Biomedical Laboratory Sciences at CPU, (India). He holds a Master's degree in Biomedical Laboratory Sciences, From the Tamilnadu Dr.M.G. R Medical University, (India) and Bachelor's degree in Biomedical Laboratory Sciences from Lovely Professional University, (India).
He is currently work as assistant lecturer at INES-Ruhengeri in Biomedical Laboratory Sciences department, teaching different modules such as Haematology and Immunohaematology, Parasitology and Entomology, Phlebotomy and Laboratory Safety, Biomedical Laboratory Management and other Biomedical related courses in Undergraduate program.
He has a good professional experience in conducting Biomedical Laboratory sciences related projects and activities. His current interests of research are mainly oriented in lab medicine, Clinical biochemistry (Diabetes, Liver & Renal cancer), Clinical hematology (Anemia & Leukemia), Clinical microbiology (Tuberculosis) and Medical parasitology (Malaria). He has different publications in both national and international journals.
Email: cedrickmichel3@gmail.com; cedrickmichael@ines.ac.rw
Tel: +250785776151