ACCESS Rwanda and INES-Ruhengeri trained about 45 fresh graduates on employability skills
From 25-29 April 2022, African Center for Career Enhancement and Skills Support (ACCESS Rwanda) through the INES Incubation Centre was providing a workshop training on employability skills. This five-day program was intended to enlighten fresh graduates on core employability skills needed in the employment market so that they can align them with their educational background.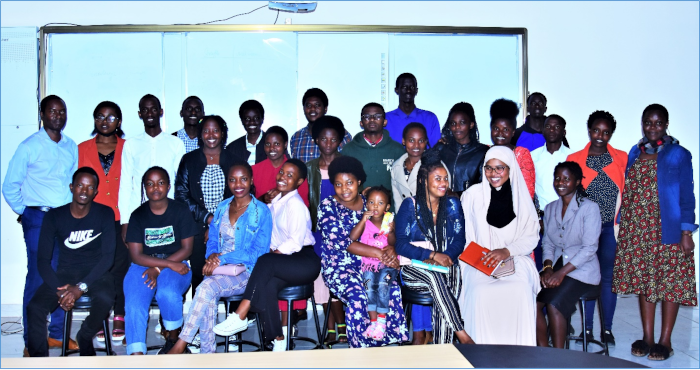 Fresh graduates have covered some topics including Digital literacy for employment and Entrepreneurship (photo/Bertrand)
This is the second intake in a series of workshops intended for fresh graduates. They want to understand employers' requirements so that they can try to match them with their academically acquired skills and also their skills and competencies obtained from other channels.
"This workshop has improved my skills in digital literacy. I have really discovered several opportunities that I can exploit using the Internet", Ms. Mukanyandwi Emmanuella, a graduate in Civil Engineering said. The improvement of digital literacy skills was also underlined by Mr. Tumurere who was in this second intake.
This time, 23 fresh graduates have covered some topics including Understanding Employability concepts, Digital literacy for employment, Job getting skills and life learning skills, Entrepreneurship and project/Business modeling as well as Service Learning.
INES-Ruhengeri received 82 students of S6 level from the "College de l'Immaculée Conception - CIC Muramba" and they visited several laboratories which are well equipped.

read more

INES-Ruhengeri, the Institute of Applied Sciences organized a breakfast meeting at Park Inn Hotel, in Kigali. It was with the aim to brief various institutions (public and private) about the 13th AARSE International Conference

read more

Vice-Chancellor of INES-Ruhengeri, Fr.Dr. Fabien Hagenimana welcame a second cohort of 5 young students from Mayotte who came for doing a three month internship

read more